Thanks for your visit to our website. As the Ingham County affiliate for Right to Life of Michigan, we are a local, volunteer organization committed to restoring and preserving respect for innocent human life in our laws and culture.
We are ordinary folk from all walks of life working to create a just society through education, legislation and political action, We invite you to join us in our cause.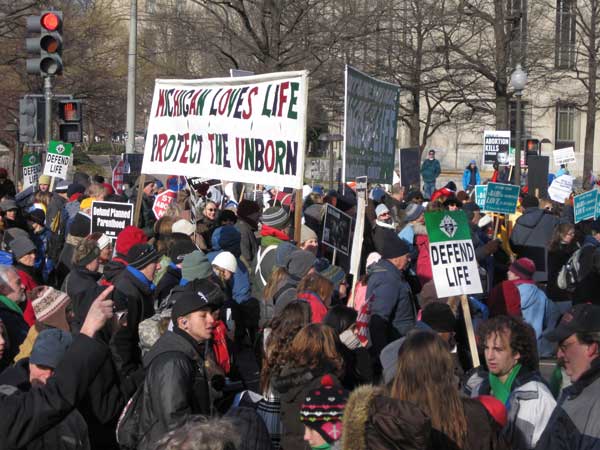 Michigan March for Life – Roe v. Wade Memorial
Wednesday, January 22, 1:00 pm, State Capitol Building, Lansing
Next best thing to going to Washington, DC – join Right to Life of Ingham County as we "March for Life" January 22, 2020 at our State Capitol in Lansing. A short program begins at 1:00 pm on the Capitol east steps. The March begins at 1:30, ending at St Mary Cathedral hall for fellowship, warm drinks and more inspiration. Marchers are asked to bring diapers or other baby items for local pregnancy centers. Elementary and junior high-age marchers who bring an original, life-affirming poster will be entered into a drawing for prizes. Questions? Email info@inghamrtl.org
---
Right to Life of Michigan Turns in Petitions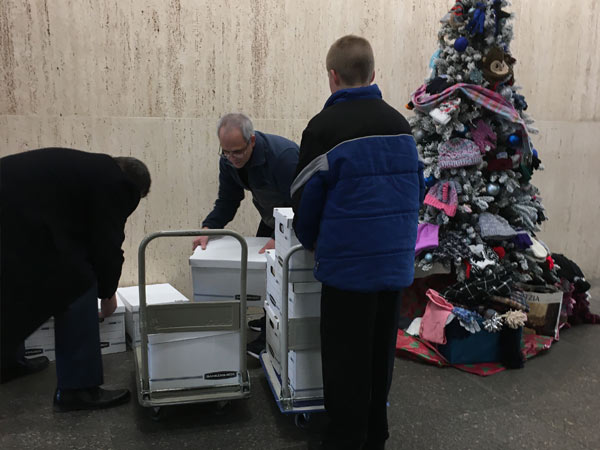 Right to Life of Michigan turned in the Dismemberment Petitions to the Secretary of State on Dec. 23, 2019 in downtown Lansing. There were about 50 people attending, (the picture was snapped before all of the people got in the picture). Some of the people pictured are: Barbara Listing, President, Right to Life of Michigan; Dan Jarvis, Michigan Family Forum; James Muffet, Citizens for Traditional Values; Lynn Mills, and several RLM staff. The second picture is of Ed Rivet and another person unloading petitions inside the SOS office.
---
Mason Down Home Days, September 2019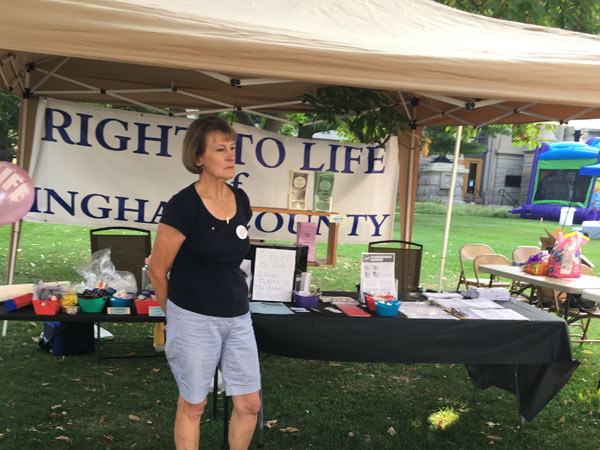 RTL Ingham County sponsored a booth at the Mason Down Home Days. Several of the RTLIC Board members manned the booth throughout the day. (Susan McGillicuddy is pictured during her shift). This is an annual event we participate in.
Our 2019 goal was to collect signatures for the Dismemberment Abortion Ban Petition. It was a very successful event, we collected about 200 signatures and handed out petitions to a few church members to take back to their church.
Anyone interested in volunteering for this year's event, please contact us. It is in September, only requires about a 2-hour commitment and you get to meet a lot of interesting people. Our push this year will be: GET OUT THE VOTE.
---