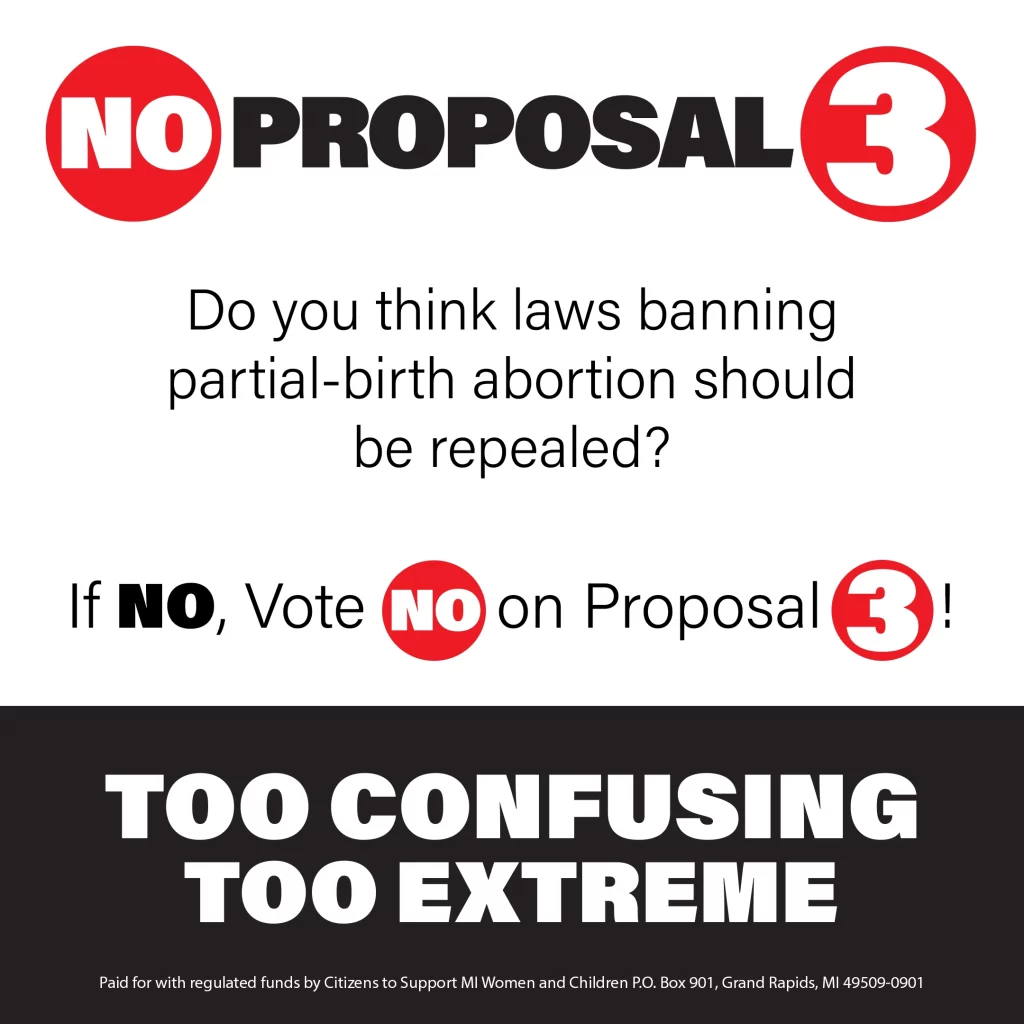 A coalition of prolife organizations and churches has formed to defeat a radical pro-abortion amendment to the Michigan Constitution. Brought forward by Planned Parenthood and the ACLU through a petition drive, this amendment would give Michigan the most radical abortion policy in America–legalizing abortion through all 9 months of pregnancy and wiping out prolife laws we worked decades to enact since 1973. Gone would be our longstanding (1931) ban on abortions, the partial birth abortion ban, parental consent for minors seeking abortion, Medicaid-funded abortion ban, abortion clinic licensing and more.
The coalition is called Citizens to Support Michigan Women & Children, with volunteer opportunities and more information at:  www.supportmiwomenandchildren.com
Right to Life of Ingham County needs your help with this effort to reach voters through phone calling, door-to-door work, distributing yard signs and materials, and with fundraising. We need "All hands on deck!" We must convince voters to Vote NO on Proposal 3 this November 8th.
Email us at https://inghamrtl.org/contact/ if you have questions or call us at 517-225-2345.