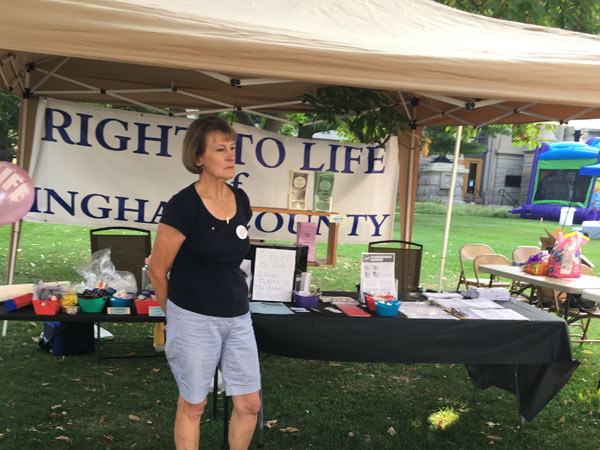 RTL Ingham County sponsored a booth at the Mason Down Home Days. Several of the RTLIC Board members manned the booth throughout the day. (Susan McGillicuddy is pictured during her shift). This is an annual event we participate in.
Our 2019 goal was to collect signatures for the Dismemberment Abortion Ban Petition. It was a very successful event, we collected about 200 signatures and handed out petitions to a few church members to take back to their church.
Anyone interested in volunteering for this year's event, please contact us. It is in September, only requires about a 2-hour commitment and you get to meet a lot of interesting people. Our push this year will be: GET OUT THE VOTE.